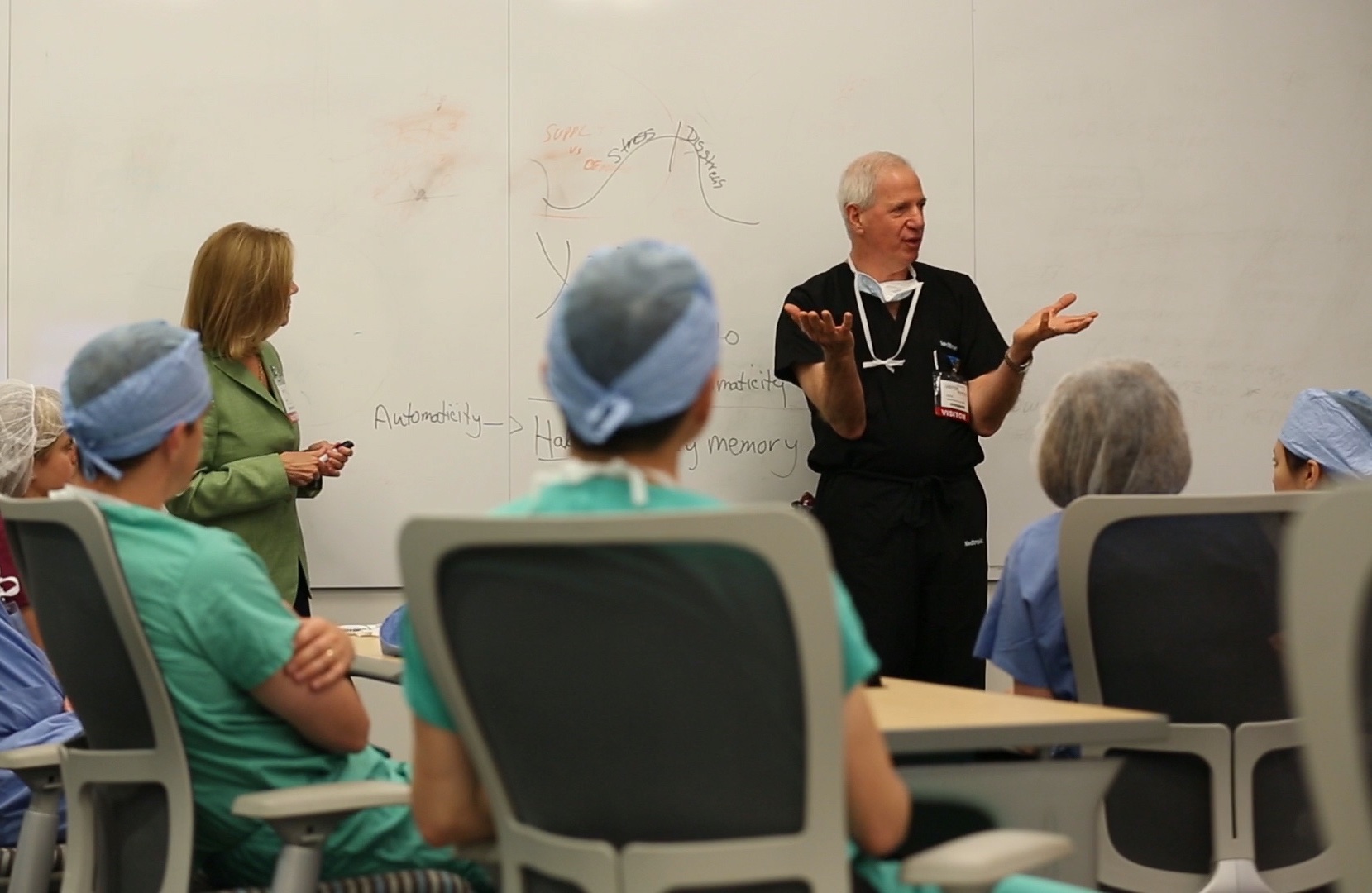 We will teach skills for managing demands of highly stressful situations that can occur in professional and personal life.
These skills manifest as:
Improved relationship skills, including effective models of communication.
Improved leadership skills that acknowledge the importance of both bottom-up and top-down perspectives in organizational culture.
Improved ability to approach (and even relish) conflict as a stimulus for change and growth as opposed to a force to divide and demolish.
Improved ability to makes choices that promote wellness and health and that are consistent with deeply held values and desires.
Improved ability to have the courage to learn, including accepting one's limitations (as well as limitations inherent to our healthcare systems and the expectations they generate) and inviting the influence of others to construct a whole that is greater than the individual parts.
Greater acceptance of challenges as the currency of learning and growth resulting in more joy rather than a sense of entrapment or resentment.
Our work is based on our experience working in medical systems and augmented by decades of training in human factors. We craft our interventions on what we come to appreciate as the unique strengths of an organization, in a manner that honors and is consistent with the stated values, vision and mission (as articulated by the leaders) and that embraces the people who are committed to working in that organization. 
Overall, we see ourselves as successful only if the organization and the people we work for consider the work to be valuable and find that it has helped them reconnect to greater meaning, joy and success in their lives.  Our commitment is that we will strive towards that end and work ardently with you to help you achieve that. Our success is ultimately determined by the story you tell about working with us.